TUNGSTEN CARBIDE HELICAL STRIPS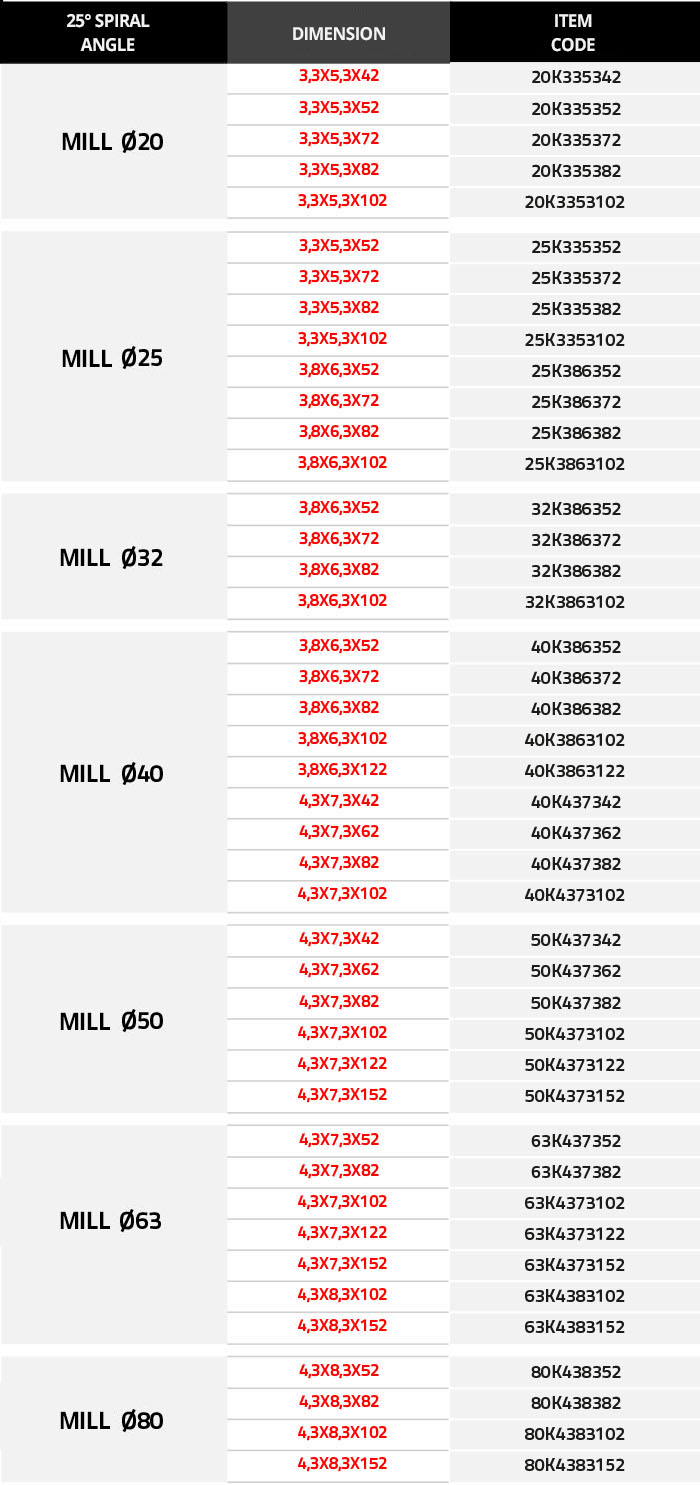 After years of studies and projects, Sarmec has succeeded in processing helical bars K20 carbide with 25° helix angle to manufacture finishing end mills.
All spiral inserts have been tested on our tools with amazing results, guaranteeing an excellent match with the milling cutter, optimizing brazing and grinding times.
Every single helical strip is checked with great accuracy to prevent any possible cracks.
On demand: different spiral angles and special lengths up to 150 mm
Quick delivery terms
Our personnel at your disposal for any further information
Please request our pdf price list sarmec@sarmec.it